A week of training, tournaments and lots of beach volleyball. If you want to take your game and skills to a new level while having fun, this is the place to be. To top it off you can play with your friends or find new teammates on the open courts.
Simply learn even more. Our best beach volleyball training, including seven 2-hour sessions of coaching power, in a group of max. eight players in your level.
Not enough training? You can book additional private sessions with your favorite coach, maybe to watch and analyze a match and give you valuable tactical input.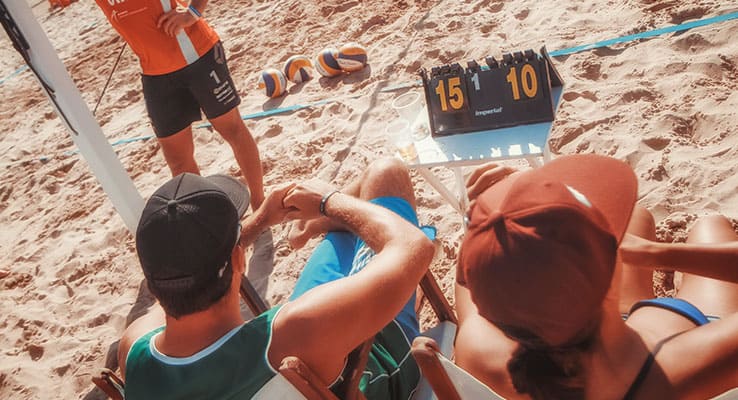 Play the Welcome Tournament on Sunday and test the sand for the first time. On Monday, you can really get into the swing of things at the Paradise Scramble and finish the week off just as you started it. In our Saturday Final Tournament we test our new and improved beach volleyball skills. For all tournaments the focus is on having everyone playing a lot.
No teammate? We'll help you to find someone on site.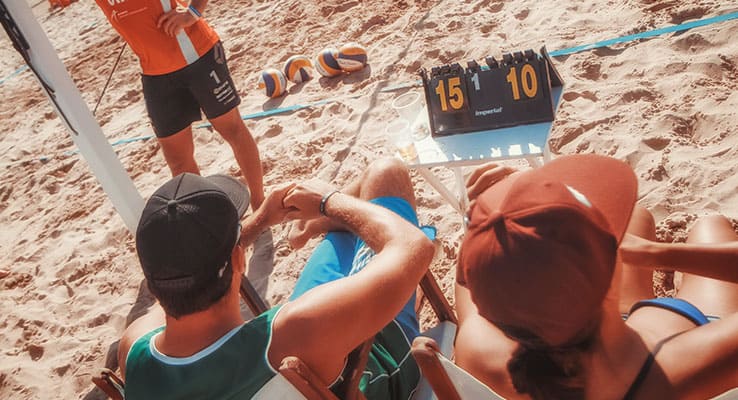 Play as much as you want from sunrise to sunset. For this we build courts directly at the beach. You can make your own arrangements or join the tournaments we organize. Feel the fine sand between your toes and challenge the other beach players. In between you can jump into the sea to cool down or order a drink at the beach bar. Don't bring your own balls, we've got that covered.