In Gandía you choose the accommodation that suits you best based on your travel budget and needs. Whether you travel solo or with company, we have several options to choose from. Do you wanna cater your own food or do you prefer having someone preparing every meal for you?
Classy RH Hotel Bayren & SPA
The best hotel in town located in the middle of the promenade, overlooking our beach arena, is our top recommendation! The 4-star hotel offers a fantastic view of the Mediterranean Sea and magical sunrises, 3 swimming pools, free WiFi and 1 free visit to the hotel's SPA. Since 2021, the hotel has been upgraded with a sun deck on the roof with a 35m! infinity pool, food service and a cocktail bar.

The rooms are spacious, bright and fresh to ensure that your entire stay is relaxing. When you book your camp pass with accommodation at Bayren Hotel & SPA, you can choose between half or full board, where all meals are served in the buffet style restaurant. Water and wine is included with each meal. The food is of a really good standard and with a large selection of salads and desserts, you always leave with a full stomach and a smile on your face.
hotel-bayren-spa-spanien-sea-view
hotel-bayren-spa-spanien-desk
hotel-bayren-spa-spanien-front
hotel-bayren-spa-spanien-rooms
hotel-bayren-spa-spanien-front-pool
Family Friendly Hotel Bayren Parc
Parc is the hotel which in our opinion is the best compromise between price and quality. Here you still stay really close to the beach (about 70m) in spacious and well-kept rooms. Behind the hotel there is a large pool area with a playground, including a slide in the pool. Upstairs there is a slightly calmer sun deck with two outdoor hot tubs. The food at the hotel's buffet style restaurant is good and you can choose between bed & breakfast, half or full board when booking your room.
Affordable Holiday Apartments
The best budget option! Our holiday apartments are located within a ten minute walk from the center court. All apartments are self-catering and offer: 2 bedrooms, living room with dining area, fully equipped kitchen and two bathrooms. They are all fully furnished and towels and linen are included. A well assorted grocery store, several restaurants and bars are within easy walking distance.

If you're traveling alone, you can choose between a single room or a shared double room that you share with another player. Couples and friends can book a double room in a shared apartment or of course the complete apartment.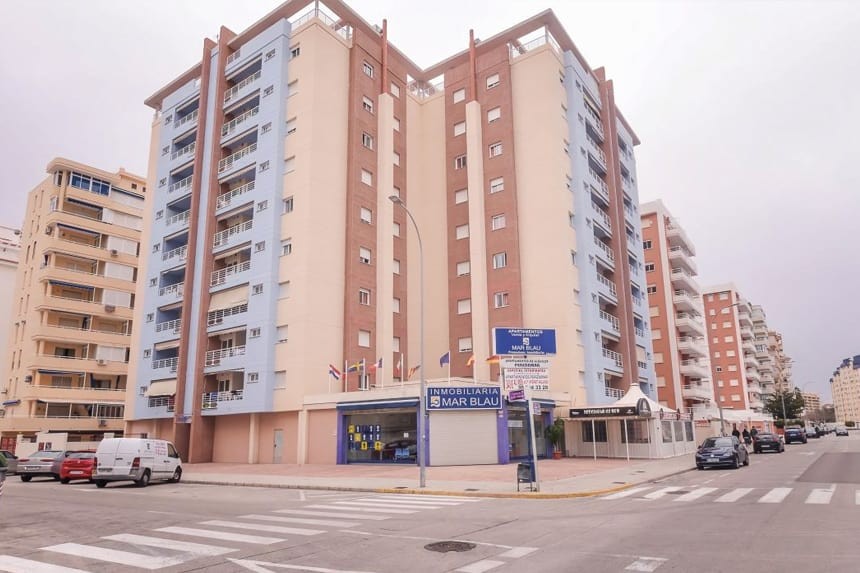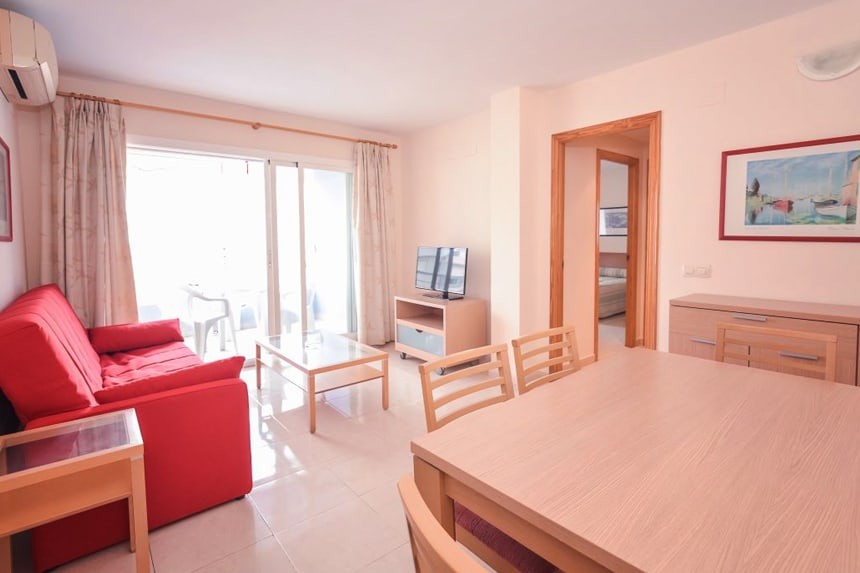 beach-camp-feWo-schlafzimmer
beach-camp-sunsation-ferienwohnung-pool
beach-camp-volleyball-apartments
beach-camp-Gandia-Ferienwohnung
beach-camp-Costa-blanca-Ferienwohnung
beach-camp-fewo-valencia-kueche
beach-camp-spanien-ferienwohnungen
beach-camp-badezimmer-fewo
Workation - Work & Play in the Sun
We who run Volleytours.com have long worked on the go or from the desk at home. After a while, we realized the importance of sharing a workplace with others to keep up the motivation. The most important thing, to us, is to be able to work in an environment where others work. Now we want to offer you, who can work remotely, the opportunity to stay with us longer by combining the best of both worlds - making money on your vacation. Work in the morning and play the tournament after work or join the morning training and continue working after that.

As usual, you choose how you wish to stay on your trip and then simply add our Workation package, including; free access to our Co-working Space, with stable and secure internet connection, individual desks, comfortable chairs, coffee machine, fruit-at-work, access to printers, etc. NOTE! We have limited capacity. See you at the Workation office :)
Book Your Own Accommodation
If you, after all, didn't find the accommodation you were looking for with us, we have added a package that we call "Camp Only". This simply means that we have stripped the accommodation away from your camp package, but in all other terms you are a full-fledged participant who can freely participate in all our tournaments, play on our courts and sign up for our morning training sessions etc.