In Cervia you'll get a laid back beach camp in the land of culinary treats. We work with Sportur Club Hotel, a cozy beach front hotel just steps away from the courts. The courts are provided by the famous Fantini Club, one of the first official beach volleyball venues in Europe. Join us with the family over Easter or drive down with your friends to enjoy a week of training, games, fun and food!
March 24 - April 7
Easter Camp
May 12 - May 26
Whitsunday Camp
15,000 m² beach and you right in the middle. The Fantini Club is the heart of sport on the Adriatic and a mecca for recreational athletes and professional athletes, but also for fans of the Italian lifestyle and culinary treats.

We have exclusively rented the Club's beach volleyball area of and we'll be spending a great and active holiday with you. We hang out in a very familiar atmosphere, on and off the sand, with other international players mostly from Europe. In addition to sports, leisure activities and excursions, Cervia invites you to let yourself go and enjoy the most best that "Bella Italia" has to offer.
Übersichtskarte Beachcamp Italien
Relax im Beachcamp Italien
The Sportur Club Hotel, with its 52 rooms, is the first address in Cervia when it comes to sports. Above all, the ideal location, just behind our beach courts. What more can you ask for? Enjoy free WiFi, private parking, laundry service, rental cars, sun beds / roofs and a through and through familiar italian atmosphere.

Hotel website >>

If you love good wine amazing pizza and pasta, you just found the seventh heaven.
In our beach volleyball camp the courts are exclusively reserved for our guests. This is to make sure that you can play all day with your friends or pick up a challenge from the other players. We have also made sure you have free access to volleyballs when you need them. We welcome beach volleyball players of all levels to this super chill camp. Beginners, hobby players, advanced and tournament players.
With us all participants get what they need, namely training at their level. To do this, we will put you in a suitable training group to improve your beach volleyball skills in fun and rewarding sessions. In the mornings, from Monday to Friday, we train for two hours with each group getting their own coach.
Twice each camp week our beach heats up a little extra. On Sunday afternoon, we play the welcome tournament for everyone who already arrived. This is the best way to get to know the other participants.

Come Saturday we battle it out in the final tournament of the week. The goal is to have everyone play as much as possible in both tournaments. Therefore, we always decide on the format based on the number of registered participants shortly before tournament. Players of all levels are welcome. If you register without a partner we try to find a partner for you.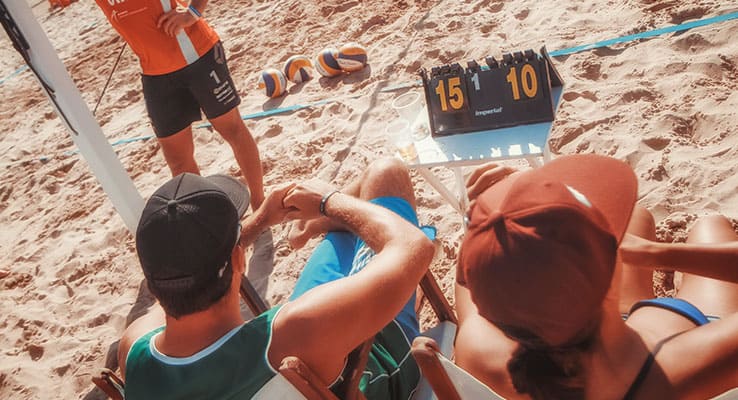 Are you bringing a +1 and he/she doesn't play beach volleyball at all? Don't worry about it, he/she are welcome to take part in the camp and excursions, parties and all other daily activities. For this we have an extra "companion discount" that you can select during the booking.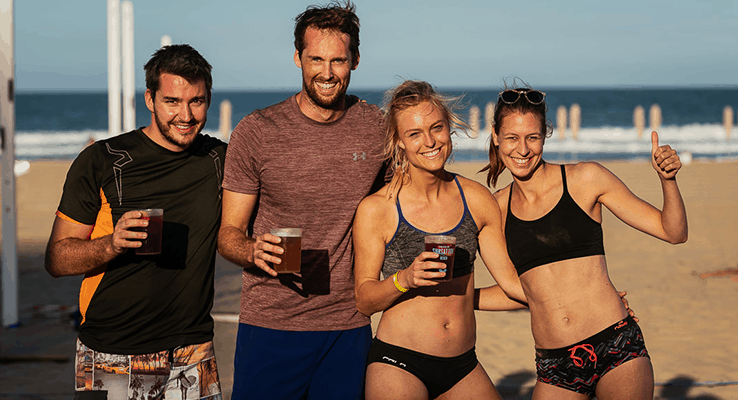 Each room at the Sportur Club Hotel has; a balcony, bathroom with shower, and hairdryer, air conditioning, satellite TV, safe and a desk. The rooms are 12-17 m² in size and have partial sea view. If you wish, you can book an upgrade to one of the Comfort room, which are located in the main building offering slightly higher room standard.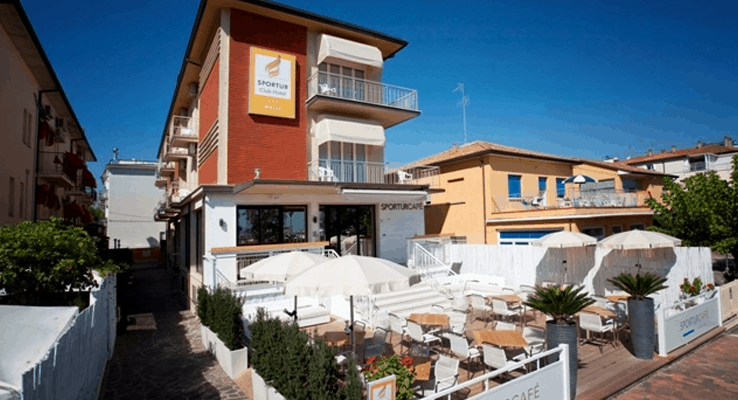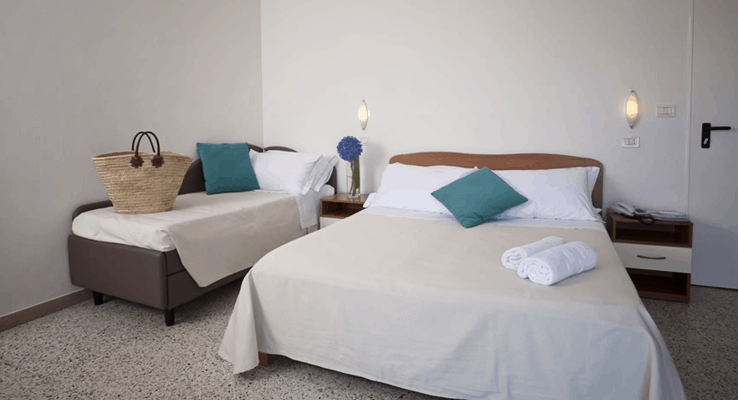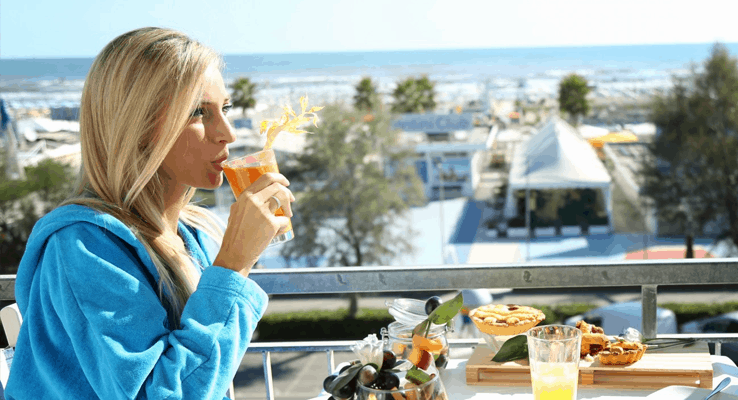 Dreibett-Zimmer sportur club hotel
You can book our camp with either half or full board.
Every morning, you strengthen yourself with a rich breakfast buffet including f
ruits and yogurt, wich is quite unusual for Italy.
Lunch and dinner serves up starter buffet before the two course meal (with three to four options to choose from) or a house buffet when offered by the kitchen.
For dessert you'll enjoy seasonal fruit (topped with ice cream, is our advice).
 IF you wanna explore the culinary scene in Cervia
, you will find numerous cozy restaurants and bars in the village, which offer reasonable prices in a perfect Italian setting.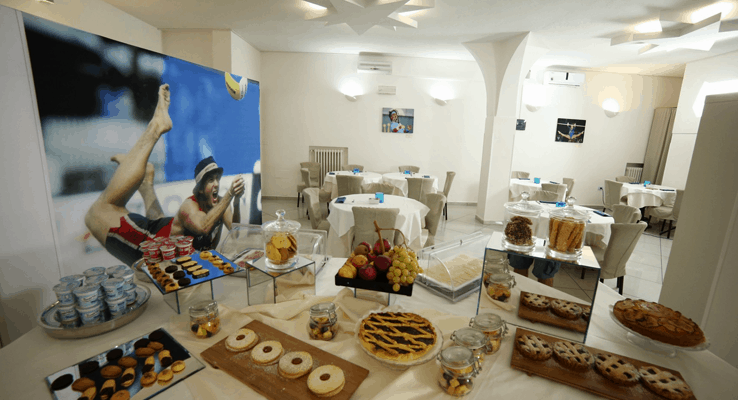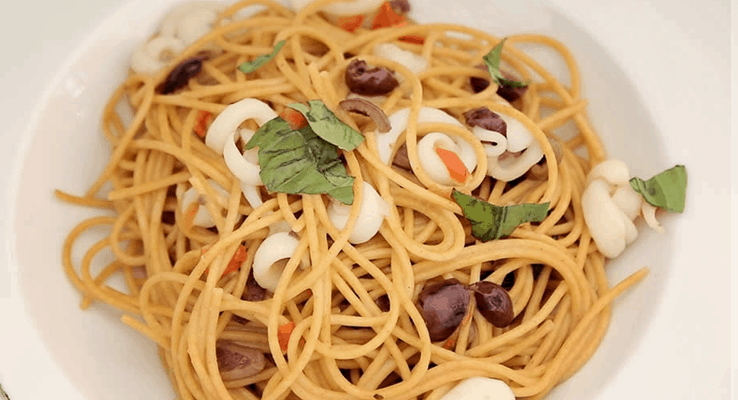 Frühstück im sportur hotel
Our Italian beach camps are set to 7 nights. Sundays are planned as arrival days, to give you plenty of time to get there. The departure will then be on the following weekend, unless you decided to stay for two weeks. Accommodation with our camp pass, including training, is best booked directly on our website or by email. You only have to worry about getting to the camp. Participation without booking accommodation is not possible unfortunately.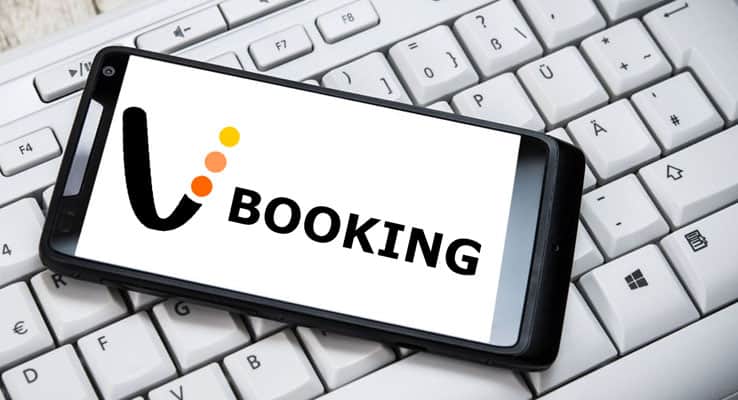 Most players arrive by car and free private parking is provided by the hotel. For all other guests, Cervia Train Station is just 1.2 km away, Rimini Airport 33 km and Bologna Airport 103 km. You can find cheap flights with
www.google.com/flights
. For bus options check out 
www.flixbus.com/
 they go to Ravenna or Rimini, which is only a short trip with local bus or train from Cervia.
Did you book a flight to Bologna and would like to join our camp? We don't offer a transfer service, but there are regular trains as well a shuttle bus straight to the hotel.
Shuttle Italy Airport
offers affordable connections. Maybe you like to go with them?
If you aren't driving to Cervia it could still be a nice option to rent one on location, especially if you are traveling with someone. This way you stay independent and can see more of the beautiful surroundings. There are always very good offers, especially from Bologna Airport. At Rentalcars.com you will find cheap rental offers.

Tip! Pay close attention to the insurance conditions of the rental car companies and the free kilometers. Some deals that look like a bargain could end up very expensive.

Included in the beach camp
7 nights at the Sportur Hotel Cervia*** including full board
One organized group excursion (i.e. gocart, kayak, minigolf)
English speaking contact person on site
Free laundry service, bike rental, free parking, sunbeds etc.
Welcome drink
Beach volleyball training in small groups (extra charge)
Welcome Tournament and Final Tournament
Game night, After Beach mingles and much more.
Free drinking water for training
Free use of beach volleyball courts and balls
A double room with single occupancy, including full board.
*All prices are per person for the camp pass with training including accommodation with full board for 7 nights. Some rooms have a sea view, but unfortunately, we have no influence here. The tourist tax of €1.50 per person per day is payable directly to the hotel on site.