Unforgettable BEACH VOLLEYBALL VACATIONS, training camps & sporting events and friends for life
We love to play and experience beach volleyball and some of our best moments in life have been on the beach with a ball or surfboard in hand. Throw in lots of new friends, exciting new destinations with a great vibe and you'll have a pretty good idea of what we are passionate about. We are guided by our motto "Come as a player, leave as a friend".
What's your favorite camp?
Choose your poison and find out more about the camp and the destination.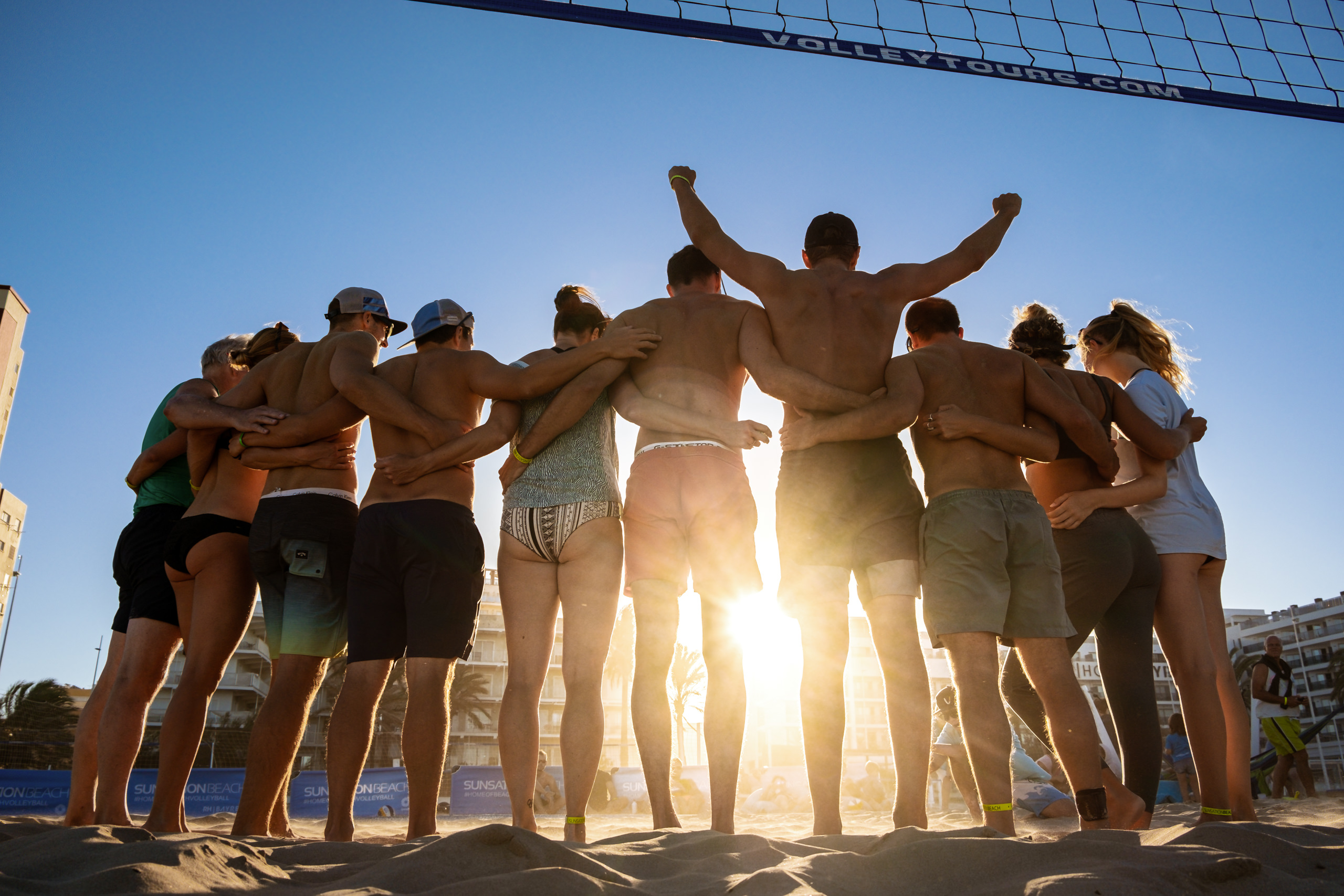 Awesome group of people
Just had the most incredible time in Spain at Sunsation Beach with Volleytours! Awesome group of people, both as campers and staff! Would recommend to everyone.
Impresses me every time.
The best holidays ever! Everything is always so perfectly organized, it impresses me every time.
A phenomenal trip
A great trip! Thank you for organizing such an eventful vacation. We were lucky enough to have the pros training right next door within the same week of our volleyball camp (in Sri Lanka). Overall, a phenomenal trip which I highly recommend. I myself would be interested in trying out some of the other venues!
I strongly recommend!
This is an amazing host for my beach volleyball camps. I have used their services multiple times and I have always been more than satisfied. They have various offers and wherever I went with them I always had top beach volleyball experience plus tons of fun. I strongly recommend!
Will definitely go again!
Great coaches and organization, and lovely people. I've been at Sunsation Beach in Gandia twice (spring and autumn) and will definitely go again!
Great atmosphere
Super beach camp with professional trainers, a great team of participants and successful training. Great atmosphere and diverse training units. Volleytours is my first pick when it comes to beach camps!