It's not until you've felt the sand between your toes that you officially arrived. Play with your friends or make new friends on and off the sand. Join the daily training sessions and take your beach volleyball skills and tactics to the next level.
You can play all day on the courts, reserved just for us. We have game balls for you so there's no need to bring your own ball unless you feel cooler that way. Every morning we run rewarding and fun volleyball sessions. Work on your skills five mornings, in a group with players in a similar level. We run the training in two blocks. Which for example enables parents to attend different times.
Want more training? You can book additional private training sessions with your favorite coach. For example we would be happy to analyze your game and give you valuable tips and strategies.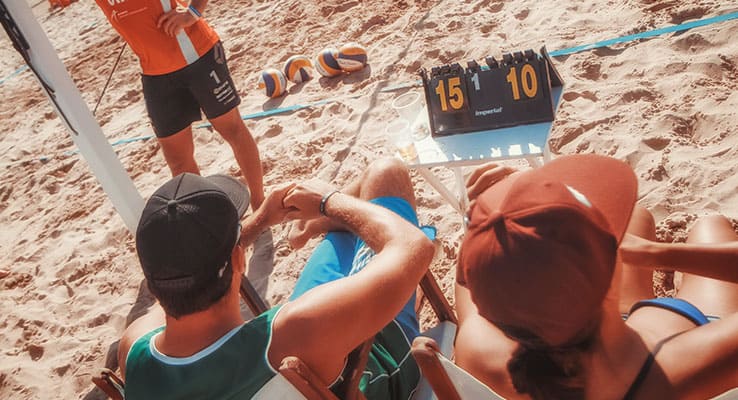 In the afternoons INCHEZplus organizes challenging tournaments for everyone, no matter if you are a beginner or a tournament wizzard. If you don't have a partner, you can find one in the singles' list on site.
Above all, we want you to play a lot. That's why the tournament format always is designed with this in mind. If you don't want to play in the tournaments you're always welcome to play on the open courts.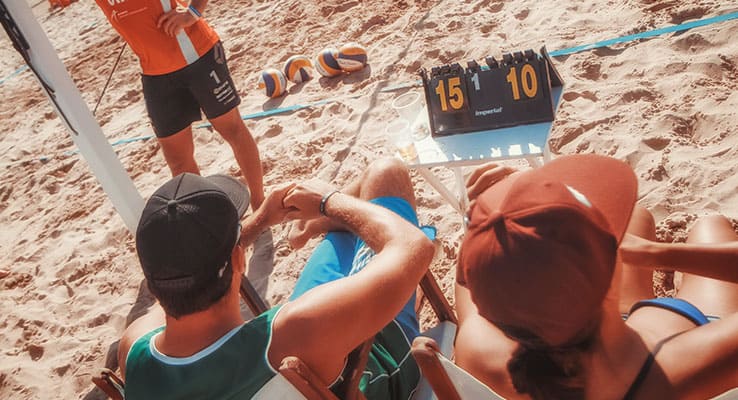 Play as much as you want from sunrise to sunset. For this we build courts directly on the beach. Feel the fine sand between your toes and freely challenge other players to a pickup game. Between games you can cool off in the Sea or order a drink at the beach bar. We always have game balls available for you.
Your beach experience starts here