We are in Puerto del Carmen because of the perfect conditions for beach volleyball, the best in the Canary Islands. However, Puerto del Carmen is also the most vibrant spot on Lanzarote that year-round offers loads of restaurant options and shopping. Vamos!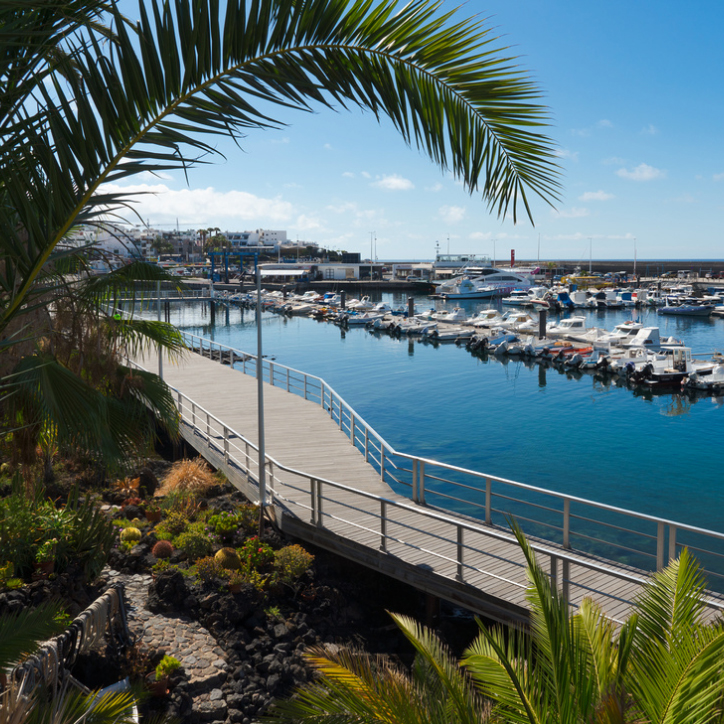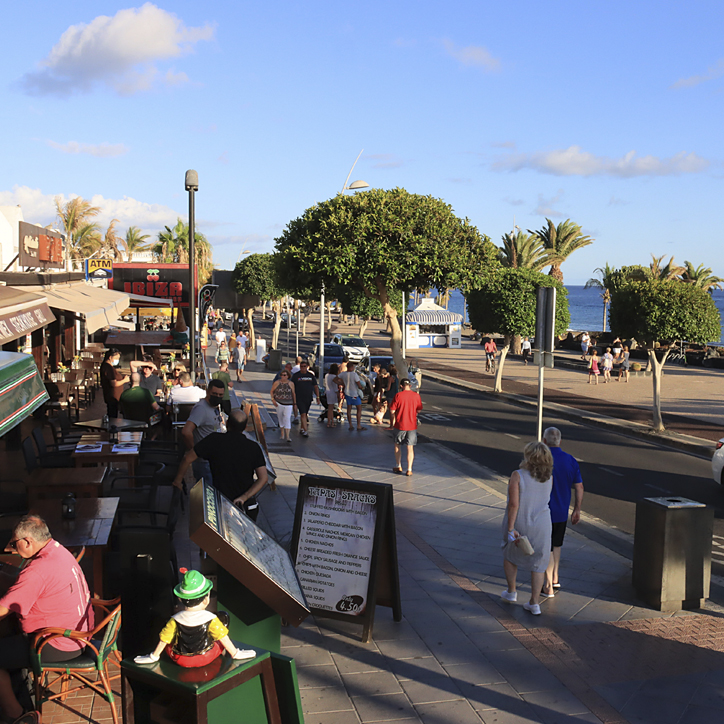 What started as a fisherman's village has now become the island's main tourist resort. The mastermind behind the design of all the towns on Lanzarote is Cesar Manrique, who designed them all with a clear set of rules surrounding colors, architecture, etc. Puerto del Carmen has three parts; the old town, the new, and Matagorda, closest to the airport. Despite 20 years of growth, the village has kept its unified style, albeit with a more modern touch. The leading economy comes from tourism, visitors from Irland, the UK, Germany, Scandinavia, and mainland Spain.
Puerto del Carmen in Numbers
Quick facts about our winter home.
As a year-round tourist resort, Puerto del Carmen has loads of restaurants with many types of cuisine. To help you get going, these are a couple of our favorites with different styles of food. Hopefully, we will find more favorite spots together with you. If you plan on cooking yourself, you'll find all you need at Mercadona or Spar, just around the corner from the courts.
India Aroma
Just above the courts, you will find our favorite Indian restaurant with very affordable lunch prices and surprisingly good food. Best things is that even the beer is affordable :)
Taberna de Nino
A northern Spain-style restaurant with a local touch. Very nice croquetas and pintxos (small tapas on bread slice) Very good local "bravas": paps arrugás con mojo picón.
Casa Parmigiano
An Italian restaurant with delicious food and reasonable prices on good Italian pizzas. Can be expensive if you go with things off the menu so make sure to ask for the price.
magical moments during the golden hour
There are loads of pubs and bars in Puerto del Carmen. You'll find anything from classic British pubs, like The Scotch Corner, to a fantastic cocktail bar like La Delicatezza, or head to Las Amigas Rooftop Bar for amazing sundowner views. Just steps away from our courts, there are several watering holes, including the Chiringuito (beach bar) Beach Terrace, if you don't want to leave the beach. Although Puerto del Carmen isn't situated on the west coast, it still offers magical views during the golden hour (the hour before sunset). Talk about a perfect after-beach activity :)
shop without missing a sunbeam
There are souvenir shops, bars, and restaurants along the beach, but you'll find the Biosfera Plaza shopping center just a short walk off the beach. Open from 10:00-21:00; it allows you to do some shopping after sunset and get in bed without missing a ray of sun. From the 7th of January, they start the winter sales, which run until the end of March.