Beach Volleyball Camp Fuerteventura
Play beach volleyball during the winter, under the sun of the Canary Islands.
Beachvolleyball Camp
Fuerteventura
Beach Volleyball Training & Tournaments
Improve your skills in our specialized clinics and show off what you've learned in one of our tournaments! A great atmosphere promises loads of fun.
Celebrate the New Year under the sun!
Party New Years in the sun
Train. Play. Party. Good food. Fireworks. Hot beats on the beach. Celebrate until the sun comes up.
Come as a player, leave as a friend
Solo travelers, friends, couples, families. Everyone comes for the same thing: beach volleyball! But we offer much more than that. You can expect excursions, to learn about the local culture, parties, loads of physical activity and relaxed holiday vibes.
Beach Volleyball Fuerteventura
Escape The Winter On The Canary Islands
Relaxed beach camp with accommodation in a sports hotel

Beach volleyball courts on the hotel grounds

Great conditions all year round

Consistent temperatures of 23°C makes it the perfect winter destination

1-2 tournaments each week

Training sessions for hobby and tournament players (beginners welcome)

Free use of balls (Mikasa VLS 300)

Choose your type of board, from "B&B" to "All Inclusive"

Animation for kids 4+ years.
Escape the winter blues and catch some rays. Enjoy seemingly endless white dunes, spectacular mountains and playing beach volleyball in a sports hotel. You can experience all of this during our beach volleyball camp on the second biggest of the Canary Islands, Spain. 
Accommodation for two up to five people

Breakfast, half-board, full-board, all-inclusive

Reserved beach volleyball courts exclusively reserved for our guests

Beach volleyball training sessions for beginners, intermediate and tournament players

You choose how long you'd like to stay

A fantastic beach volleyball vacation for solo travelers, teams or a group

Fuerteventura is a paradise for activities outside of beach volleyball
The Oasis Papagayo is located 1.7 km from the city of Corralejo. The hotel premises spread over a 100.000m² area with many native plants, several outdoor pools (some heated), sun terraces, a pool bar. A water fun park is located just a few steps away from the hotel. Oasis Papagayo offers the perfect combination of vacation, relaxation, and activity. 
two restaurants

lounge-, sports- and pool bar

heated Olympic-sized pool

tennis, football court, boccia, bowling alley

Outdoor crossfit training area

Indoor gym

yoga, stretching, GAP, spinning, Zumba, pilates,

mountain bike excursions

sauna, massage
How about a trip to Lanzarote? The ferry departs only a short drive away from our hotel and in less than an hour, you can be on the legendary island of volcanoes. If you prefer to stay on Fuerteventura, don't miss out on the surfing as well as the great conditions for cycling on the island.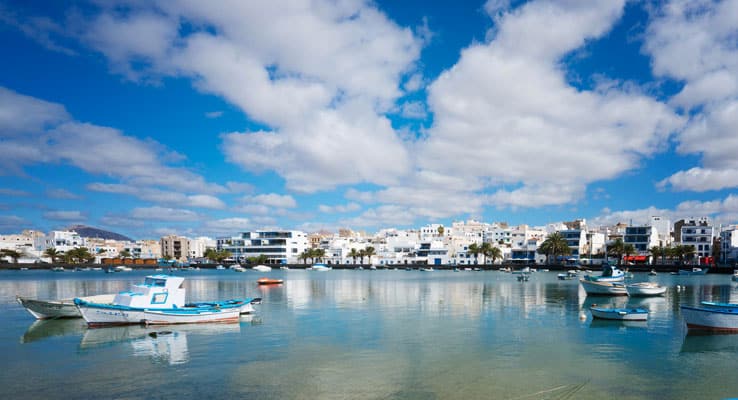 During our beach volleyball camp, the courts are exclusively reserved for Volleytours guests. This way you can play as much as you want with your friends or challenge other players. Our official Mikasa balls can be used at no extra charge.
During our beach volleyball camp on Fuerteventura, twice a week, you will have the chance to challenge each other in a tournament. On Wednesday, we will play a night tournament and on Friday we'll play the big finale. The goal is to let you play as much as possible. That is why the tournament-format is based on who signs up. Players of all levels are welcome. If you're traveling solo, we will try to find a partner for you in our single's list.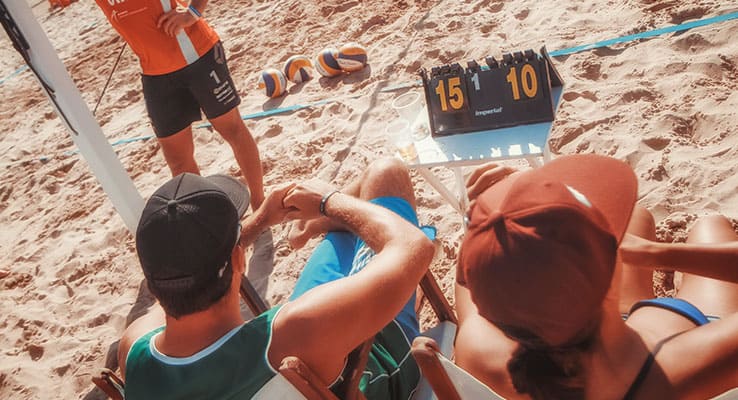 Would you like to improve your beach volleyball skills or you are new to the game? Our coaches will help you in our beach volleyball clinics. Monday through Friday, we offer training sessions for beginners, advanced- and expert players. The sessions last 60 minutes and we make sure the training is perfect for the players' skill levels. You can participate alone or as a team. During the booking process, you have the opportunity to book packages of five clinics. You then decide, which days you would like to train and which sessions you want to participate in.
Are the beach volleyball clinics not enough for you? Would you like to train more intensely to learn even more? You can book personal training sessions with our Volleytours coaches. You can participate solo or with friends. Simply approach one of our coaches during the camp and they will push your beach volleyball skills to the next level.  
The cozy one- or two-bedroom apartments are located on ground floor or 1st floor. Each of the bedrooms has a fan and is furnished with two or four separate beds. A balcony or terrace, and a living room area with a sofa bed and TV are included in all apartments. The functional kitchen has an electric stove, a toaster, and a microwave. The 53m² or 69m² apartments are cleaned 5 times per week. Bed linens are exchanged weekly, towels biweekly.
You are completely flexible during our camp. Two restaurants belong to the Oasis Papagayo Resort and the bars in the lounge- and pool area are inviting as well. The supermarket on the premises is open year-round. When booking, you choose between B&B, half board, full board, and all inclusive or you simply keep it self catering.
You are completely free to choose your travel dates. You can book the accommodation, clinics and transfer through our website. You only have to take care of your flight to Fuerteventura. 
Alternatively, you can book your stay at Oasis Papagayo Resort online or with a travel agency and simply reserve the beach volleyball parts; clinics, and events with us.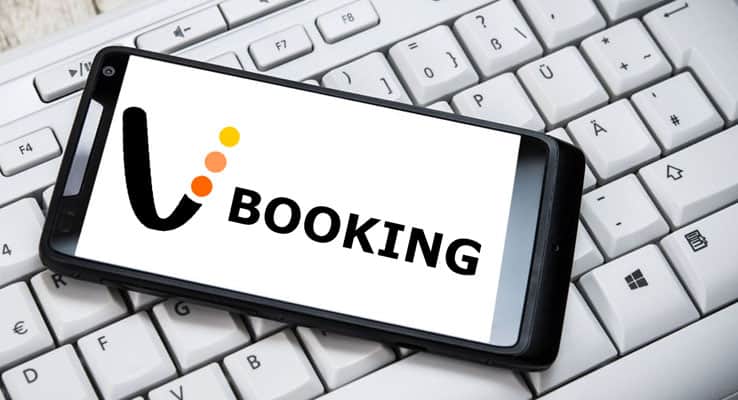 You are responsible for organizing your flight to Fuerteventura. The airport (FUE) is about a 25-minute drive away from the hotel. You can find good airfare prices online at www.google.com/flights or Skyscanner, for example. 
Did you book your flight to Fuerteventura and would like to get to our Camp? We can pick you up from the airport. The airport pick-up costs 20€ per person per trip. The camp is located about 38km from the airport. We are partnered with a professional transfer agency and can pick you up, or drop you off, whenever your flight arrives or departs. 
If you prefer being flexible and would like to see more of the surroundings, renting a car might be a good option. Use Check24 or similar services to compare offers worldwide. 
Note: Read the rental car companies' policy conditions carefully and pay special attention to the free kilometers. An offer that appears to be a good deal can quickly turn out to be expensive. 
The address for your destination is: Calle Pedro y Guy Vandaele, 19, 35660 Corralejo, Las Palmas, Spain
Your camp pass includes exclusive use of the courts, free use of balls, tournament play and an English speaking point of contact onsite. Additionally, you can book board, transfers, clinics, and events.
Camp pass
booking your accommodation with us:
included in the price
booking your accommodation externally:
10 €
Along with your camp pass, you can book an apartment for you and your friends.
| | ACCOMMODATION | 23.12.-01.01. | 02.01.-29.01. | 30.01.-31.03. |
| --- | --- | --- | --- | --- |
| | 1 bedroom apartment (up to 3 people) | 90€ | 68€ | 74€ |
| | 2 bedroom apartment (up to 5 people) | 129€ | 107€ | 113€ |
The basic price does not include board. This can be booked separately. 5 days minimum stay. Apartments can only be booked during the time frame of your camp pass. To partake in our beach volleyball activities, you have to be a guest at Oasis Papagayo Resorts.
All prices are per day. 
| | Booking in advance (prices per person) | PRICES |
| --- | --- | --- |
| | New Year's Eve Event | 179 € |
| | 5x beach volleyball clinics | 90 € |
| | Booking on-site (prices per person) | PRICES |
| --- | --- | --- |
| | New Year's Eve Event | 199 € |
| | 1x beach volleyball clinic | 25 € |
| | 5x beach volleyball clinic | 90 € |
| | 1 hour of personal training | 80 € |
| | Tournament price without camp pass | 25 € |
Clinics cannot take place during the New Years Event. Taking part in the clinics and New Years Event is only possible with a camp pass. Booking clinics means buying tokens that you can exchange for clinics. Returning the tokens is not possible. 
| | Booking in advance (prices per person) | PRICES |
| --- | --- | --- |
| | Transfer airport - beach camp - airport | 40 € |
| | breakfast | 12 € |
| | half-board (incl. drinks) | 28 € |
| | full-board (incl. drinks) | 35 € |
| | all-inclusive | 40 € |
| | Booking and payment on location. Price p.p. | PRICE |
| --- | --- | --- |
| | Transfer Airport - Resort - Airport | 60 € |
When booking our airport transfer we will require your flight details in the customer portal. When we have received the flight details we provide you with a transfer voucher with instructions and your transfer time.
Board options are always priced per person per day and is only bookable for the full period.