Beach Volleyball at the Adriatic Coast
In the beginning of June and September we recommend everyone that loves beachvolley, real coffee, pasta and wine to join us to the Adriatic coast of Italy. We offer you perfect courts on the beach, a full service club and a hotel with all the neccesities & more. A presto bella Italia!
Fantini Beach Club
This classic beach club dedicated to leisure time, sport and wellbeing is waiting for situated on the beach of Cervia and Milano Marittima. Fantini Club is one of the best-equipped beaches of the Adriatic Coast of Emilia-Romagna. It can boast with a massive list of facilities and services, such as a well equipped gym, wifi access, restaurants, beach bar, mini club etc.
TRAIN WITH TOP COACHES
During your stay, you can train and play to your heart's extent! We offer a combination of high quality training with plenty of time for free play. We pride ourselves on our fun and experienced coaching staff which features current and former WORLD TOUR players, National Tour stars, and coaches who are at the top of the game.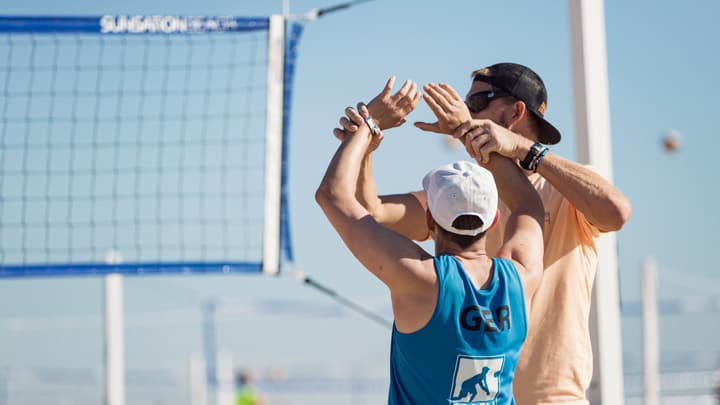 Sportur Club Hotel
Sportur Club Hotel, the beachfront hotel connects two welcoming main facilities togheter which give guests the possibility to take advantage of modern comforts and excellent services and facilities. The exclusive Fantini Beach Club, one of the most popular beaches in the Adriatic Coast and all over Italy, and Fantini Wave Spa elegant beauty centre by the sea. Sportur Club Hotel is the ideal accommodation facility for those interested in enjoying sea, sport and wellbeing.

Cervia, Italy
25°C
Mostly cloudy
Humidity: 71%
Wind: NE at 17.70 km/h
Thursday
16°C / 26°C
Friday
16°C / 27°C
Saturday
16°C / 29°C
Sunday
17°C / 23°C
Monday
16°C / 26°C
Tuesday
14°C / 20°C